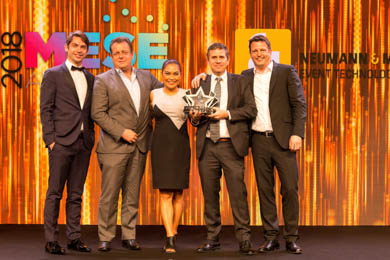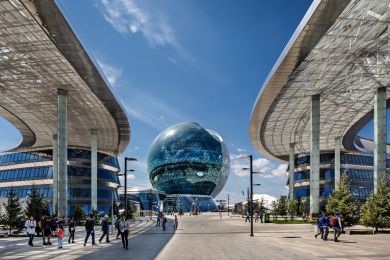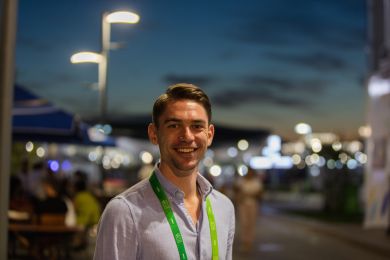 HR Administrator (m/f/d)
Dubai
We are one of the most in-demand companies when it comes to the high-quality technical realisation of events. We develop innovative solutions for our international customers – with expertise gathered from almost 40 years of experience in the industry, first-class customer service and capable staff who go about implementing our clients' concepts with dedication and professional creativity.

We established our branch office in Dubai in 2007. From here we manage projects in the United Arab Emirates – from corporate and public events through to trade fair presentations. The Gulf States have become one of the most popular destinations for globally active companies. We offer them quality and services that meet international standards. The awards that we received over the years are a confirmation of our commitment - most recently we have been recognised as The Best Employer of the Year 2018 at the Middle East Special Event & Exhibition Show.

We are currently gearing up our branch office in Dubai to face the challenge of future projects – outstanding productions and major events such as EXPO 2020. This development process offers our employees challenging opportunities to contribute their skills as well as excellent chances for personal development and career advancement. Dubai and the Emirates are dynamic places to work; they present employees with a setting where they can gather intercultural experience while also opening up attractive perspectives.
For our "System Integration" team in Dubai, we are seeking a
HR Administrator (m/f/d)
In this role, you will be supporting and reporting directly to the HR Manager whilst liaising with members of staff at all levels and external contacts/Clients.
If you would like to work in an innovative environment within a multi-cultural team, we are looking forward to receiving your application.
The work involves:
Maintaining company databases, ensuring policies and procedures are adhered to, arranging visas and induction employee relations
Onboarding requirements for new employees
Maintainig employees records
Following - up with candidates oon recruitment requirements
Administering the leave and absence recording system
Liasing the Payroll
Inputting new starter details onto the HR system and archiving leavers
Entering data into the HR system so that accurate records are maintained
Maintaining the personnel filing system
Administering the leaver administration process
Assisting the HR Manager with the development and maintenance of human resource policies and procedures
Working closely with the PRO and Government officials to process employee/ family visas etc.
Assisting with requests for information from all members of the company e.g. terms and conditions of employment, policies and procedures
Performing miscellaneous job-related duties as assigned
Your qualifications and experience:
The successful candidate must be currently in UAE, be degree educated in a relevant discipline, and have a minimum of 2-3 years HR administration experience in UAE. Strong knowledge of HR administration processes and procedures form onboarding, induction, payroll to exit.
You will need to be a personable character with strong interpersonal skills, calm under pressure, ability to multitask and comfortable liaising with people at all levels of seniority.
Computer literate - proficient in Microsoft Word, Excel, Outlook and Power Point
Strong English written and communications skills
Ability to build and maintain excellent relationships both internally and externally
Team player with a collaborative style
Ability to work on a confidential basis at all times
Previous HR Management Systems experience desirable
And now to us...
We are offering you a long-term working relationship based on partnership as well as a reliable income and further attractive conditions. Our teams provide a flexible environment with flat hierarchies. In fact, we go to great lengths to ensure a relaxed atmosphere; our colleagues support one another and collaborate as a partnership. You will have the opportunity to constantly develop your personal and professional skills through our company training programmes.
Sounds good, doesn't it?
If you would like to know more about us and the work in our Dubai team, we will be happy to hear from you.
Click this link to apply directly online.